Moore's Ford Lynching Re-Enactment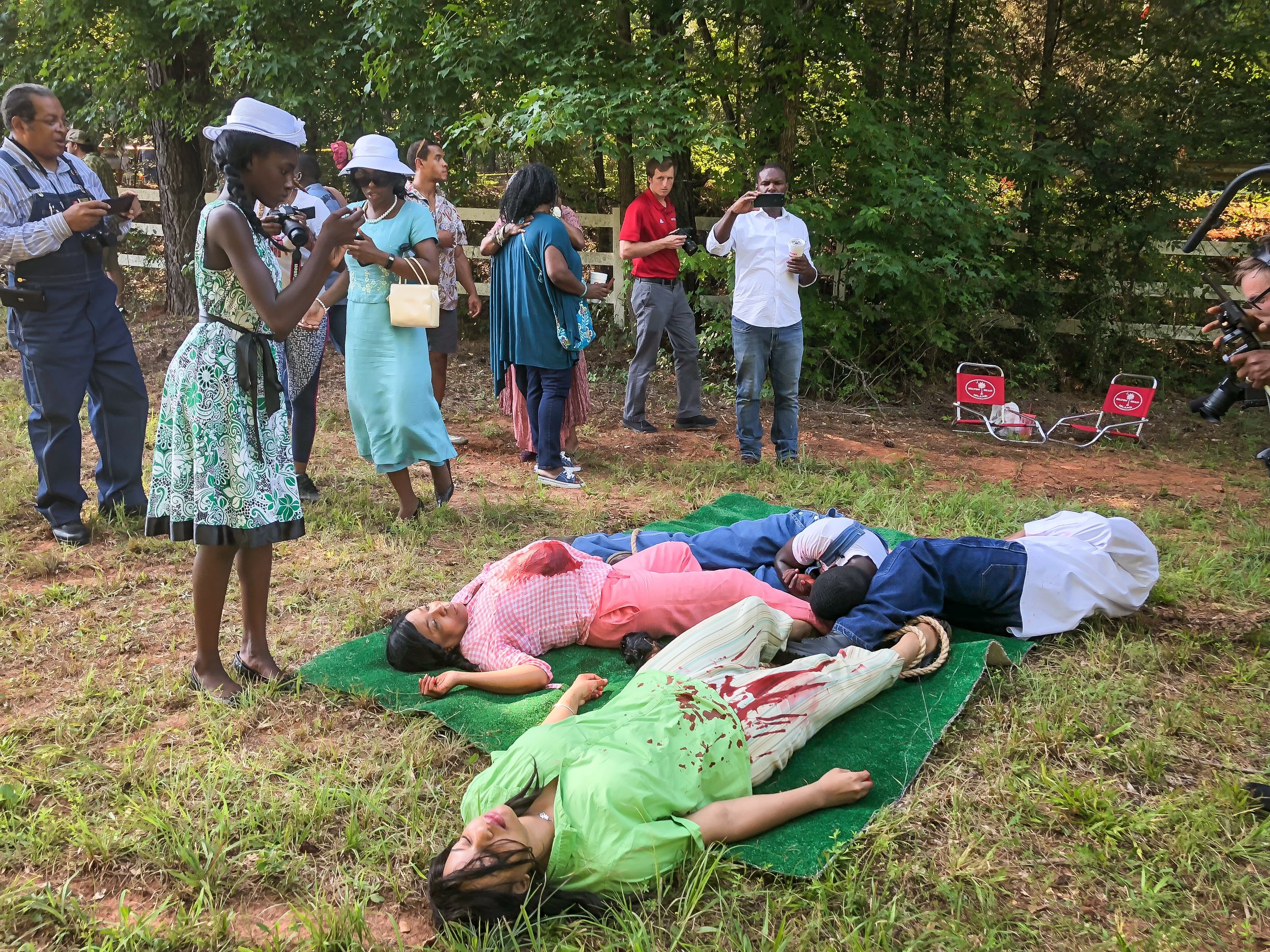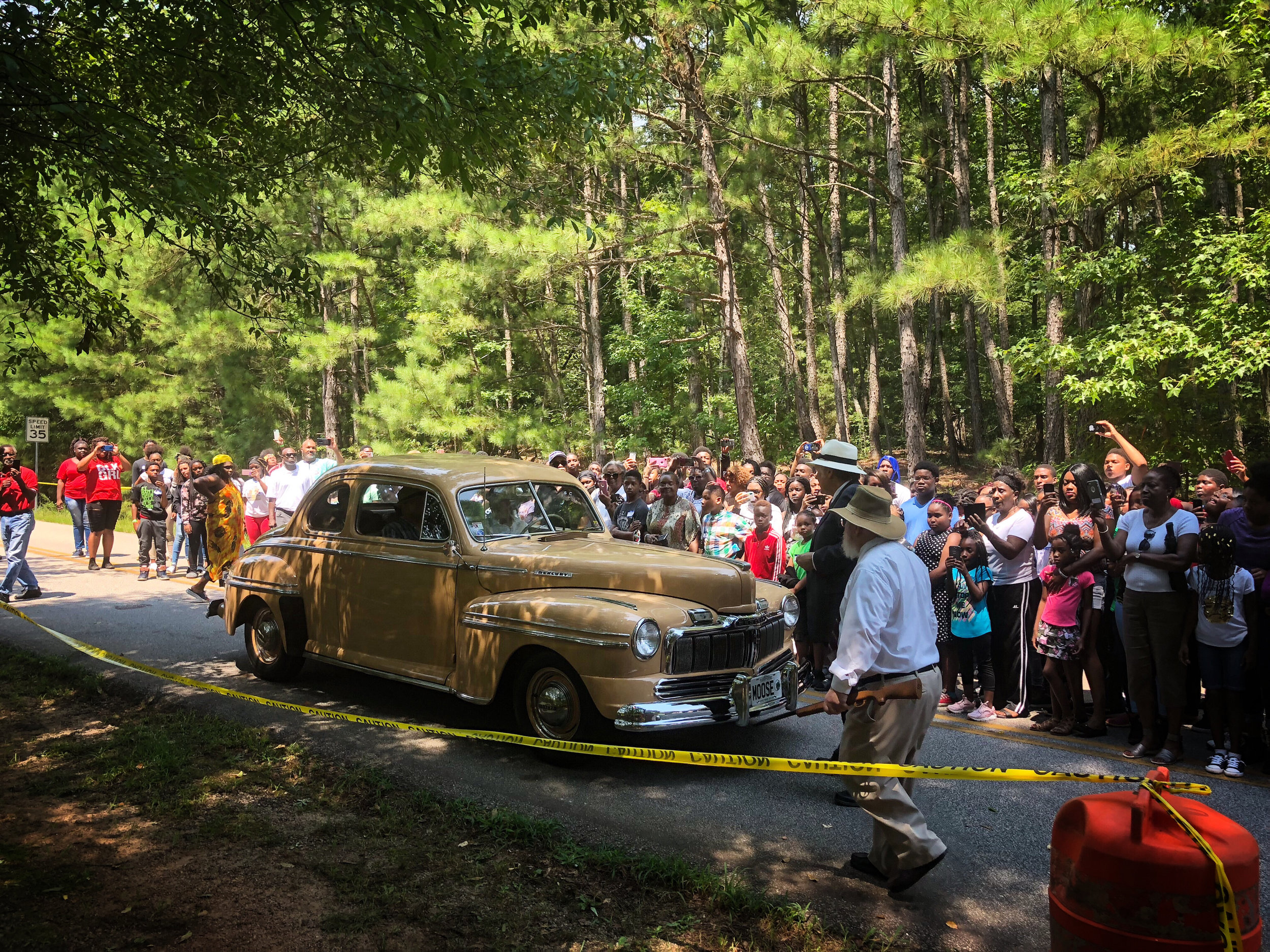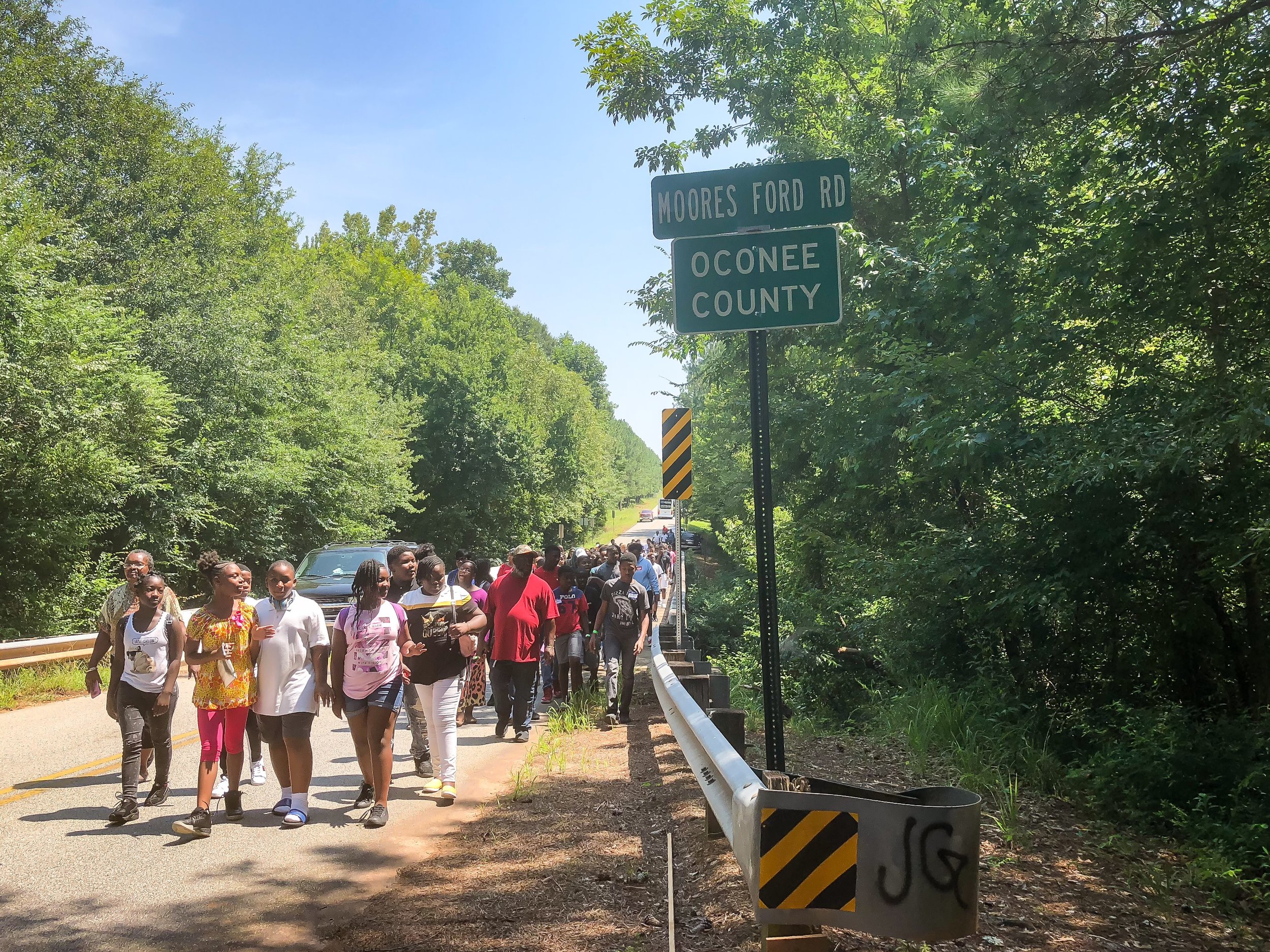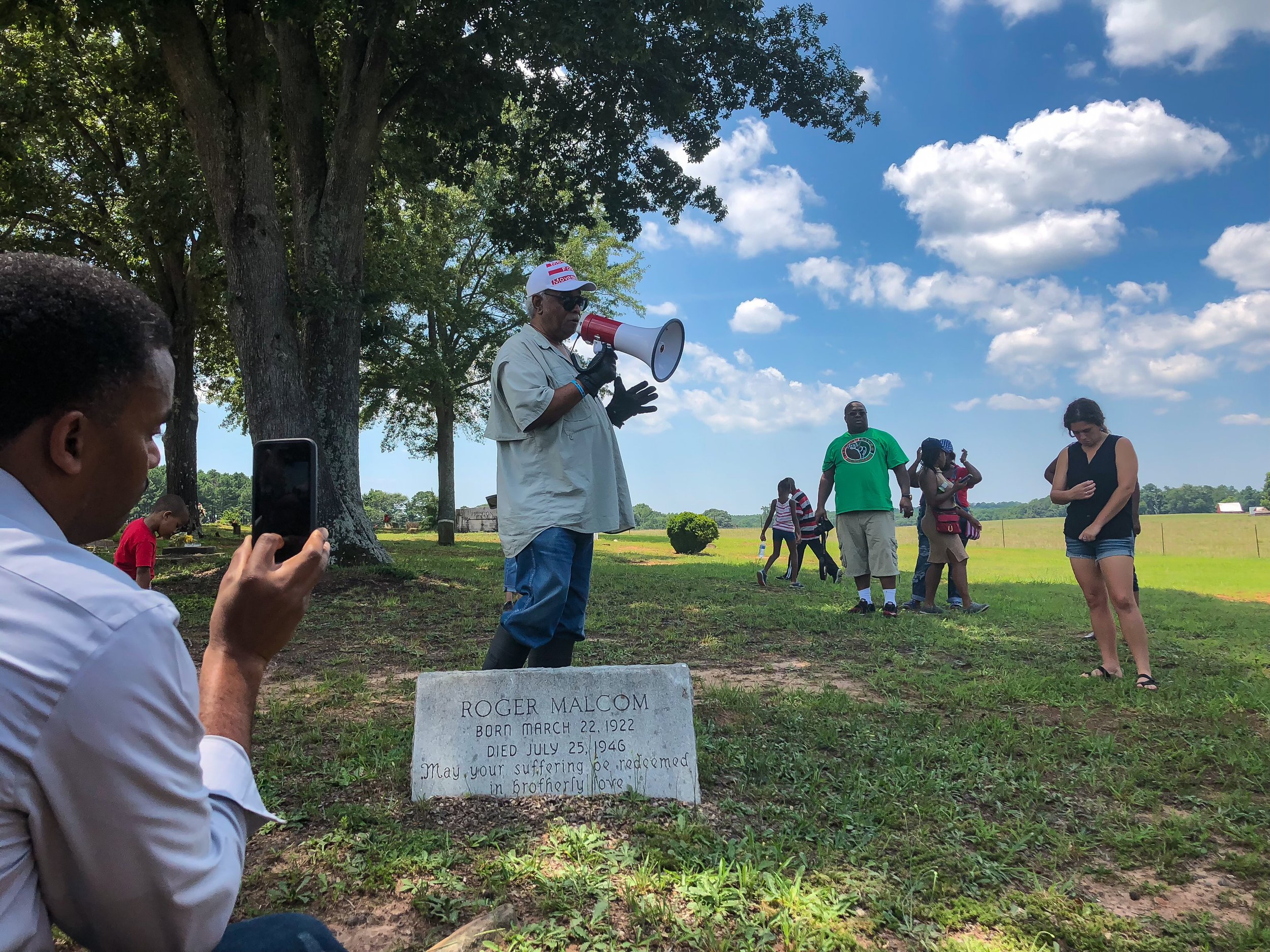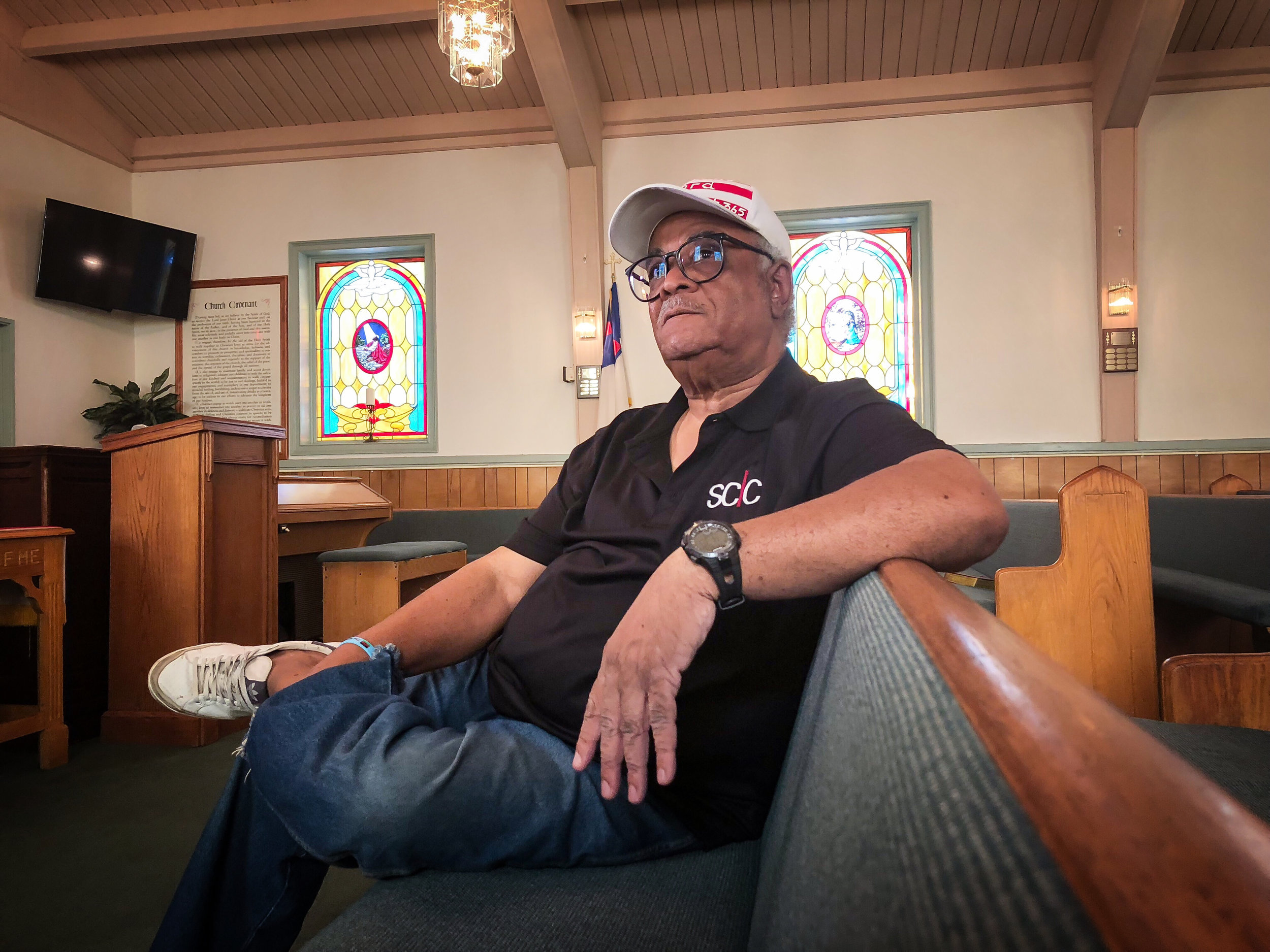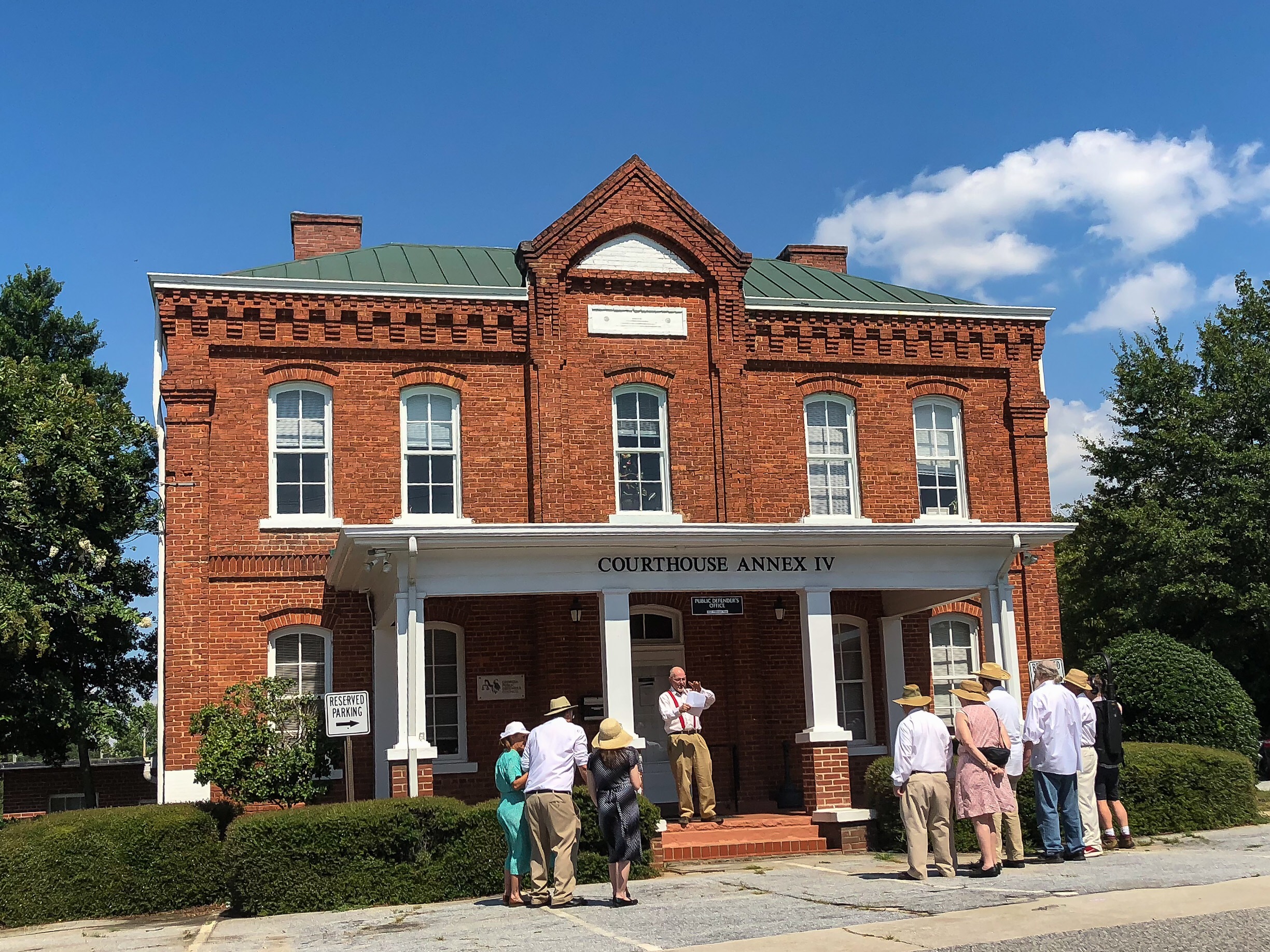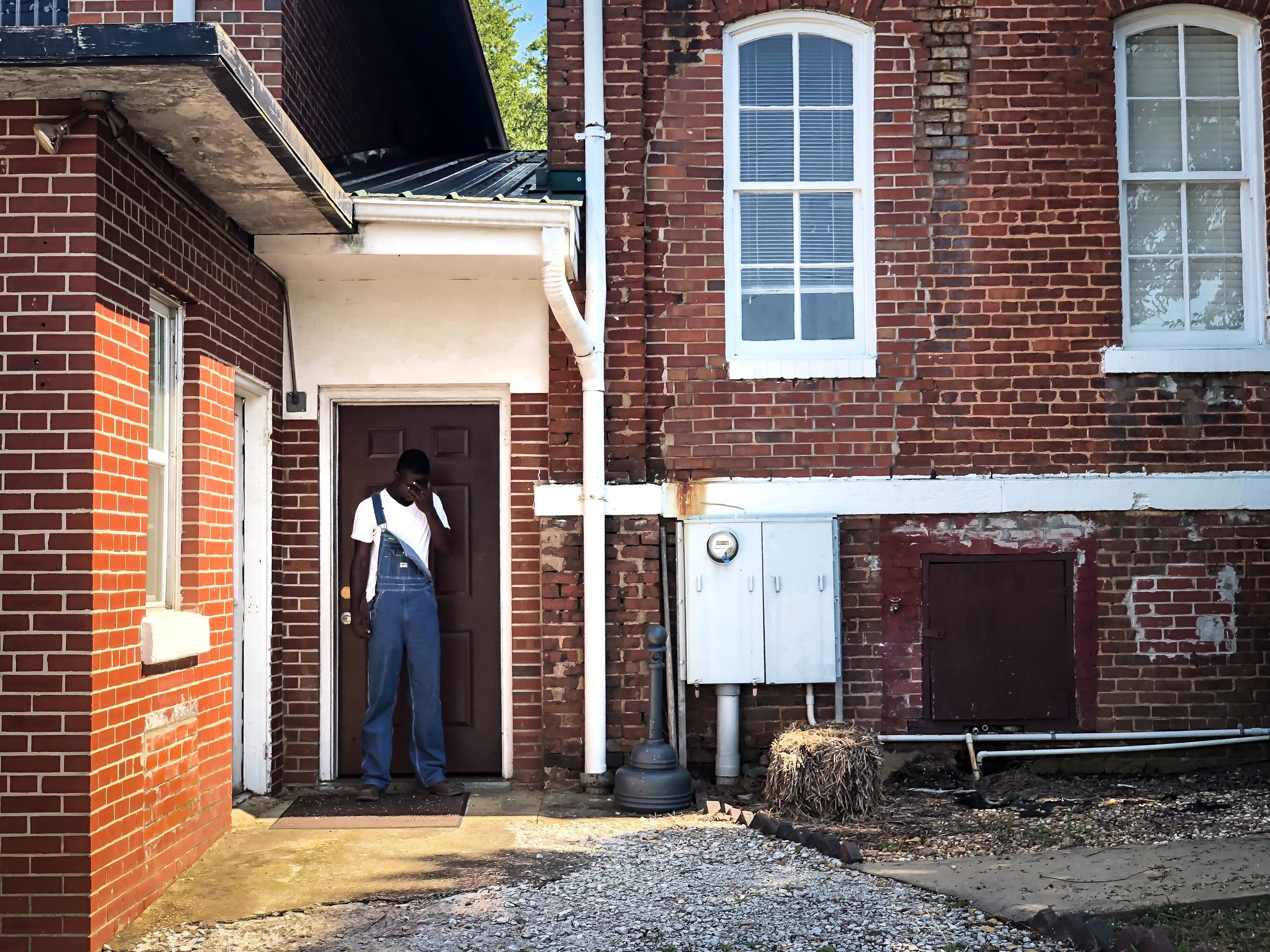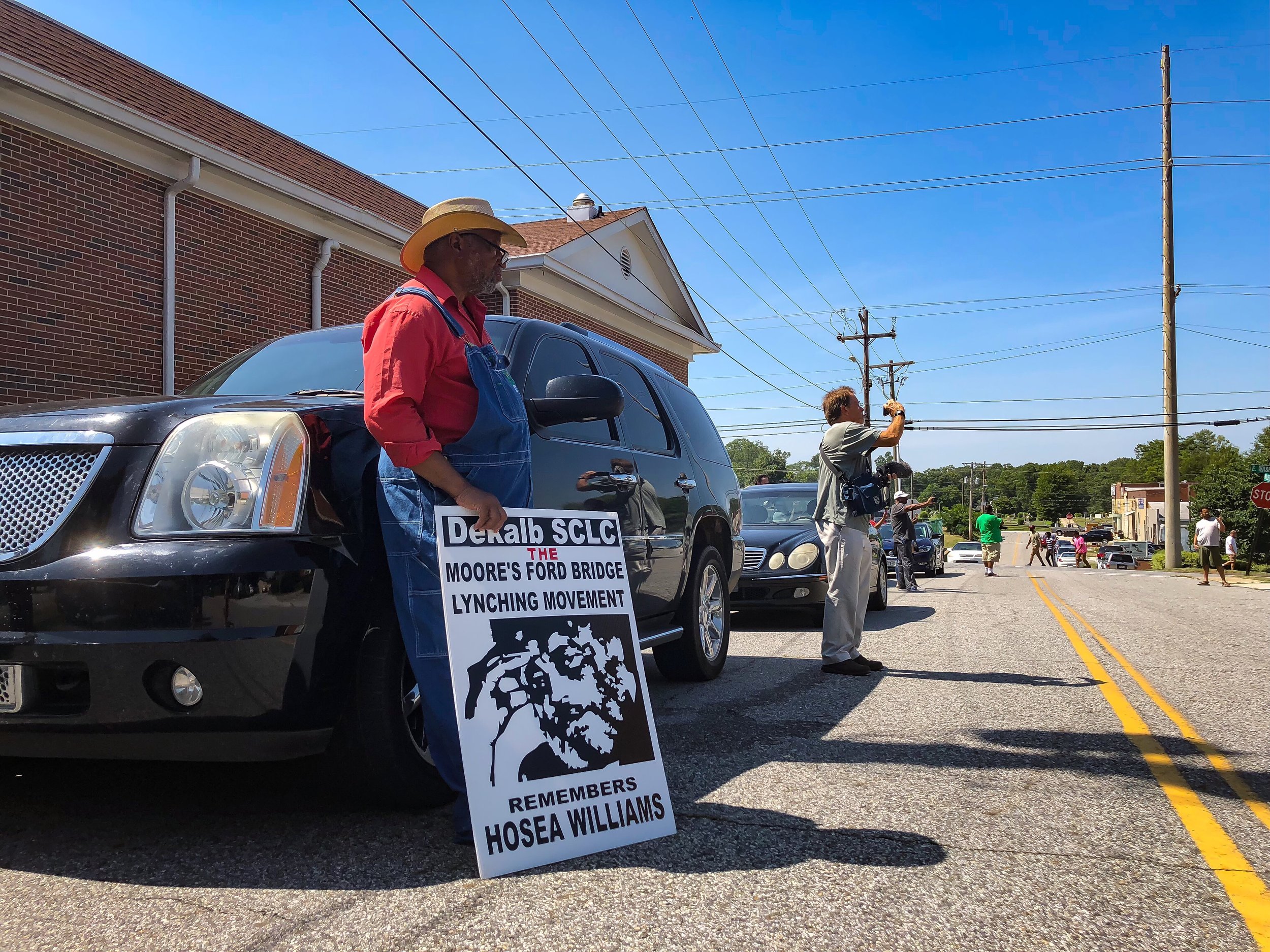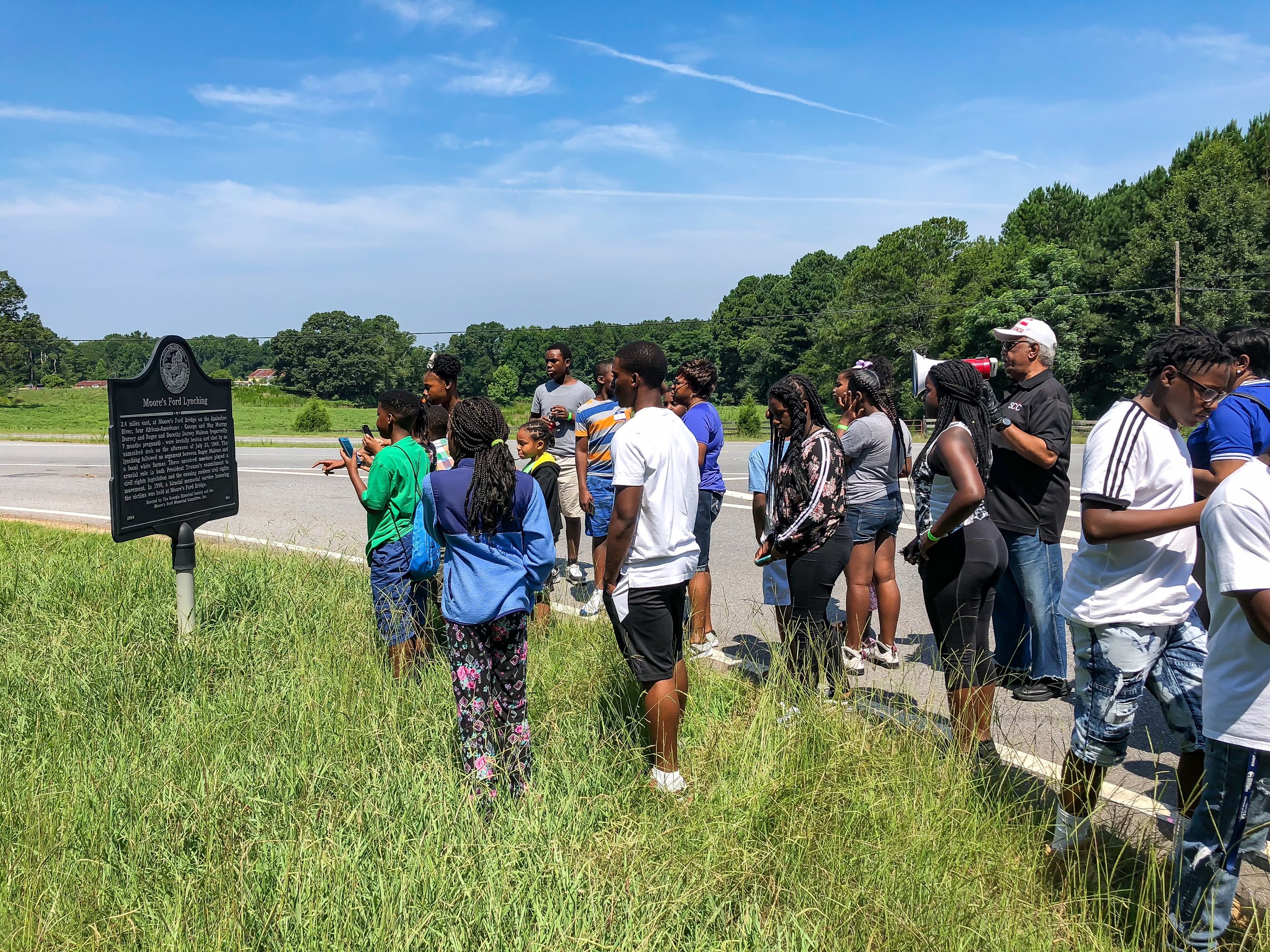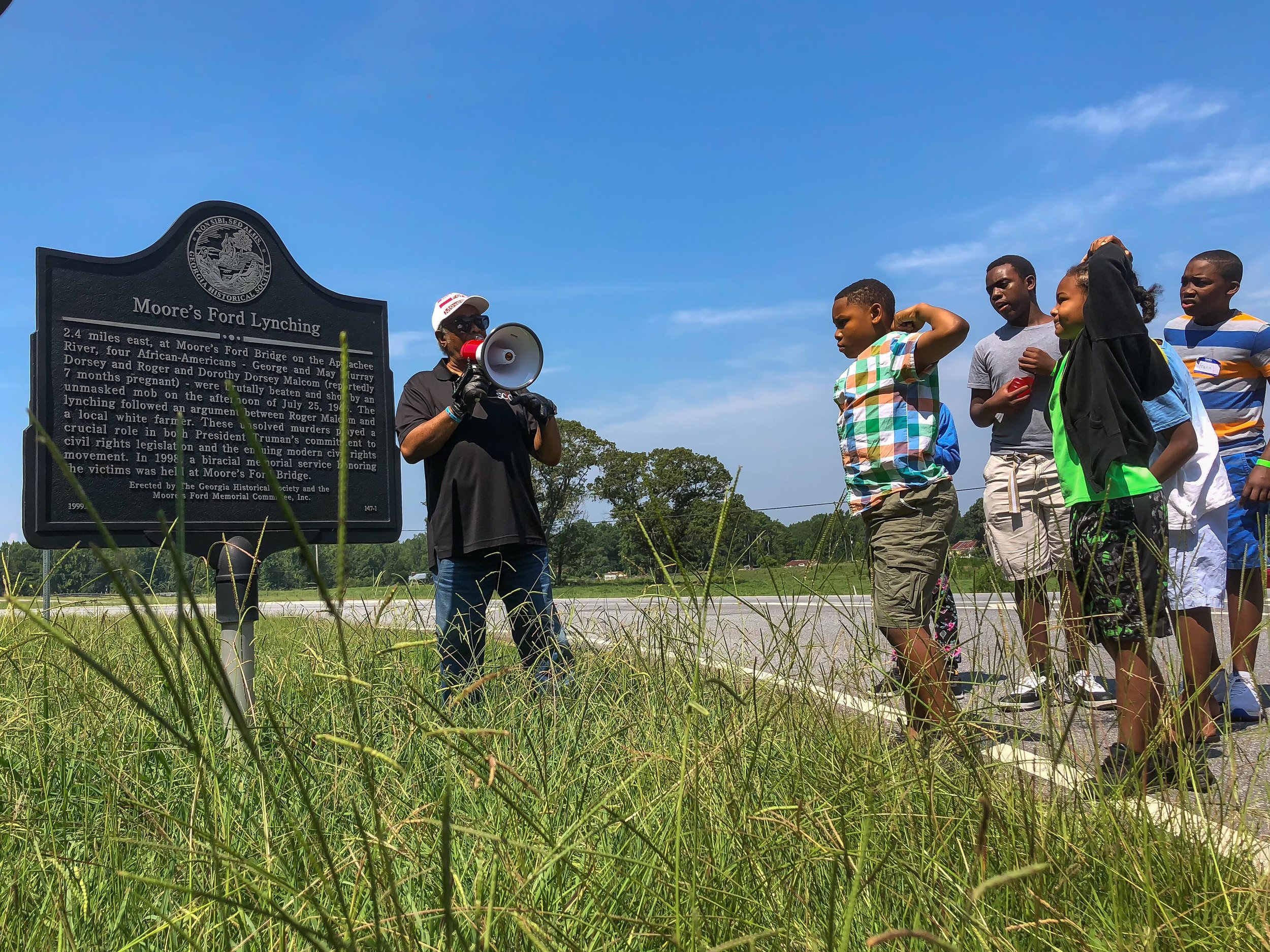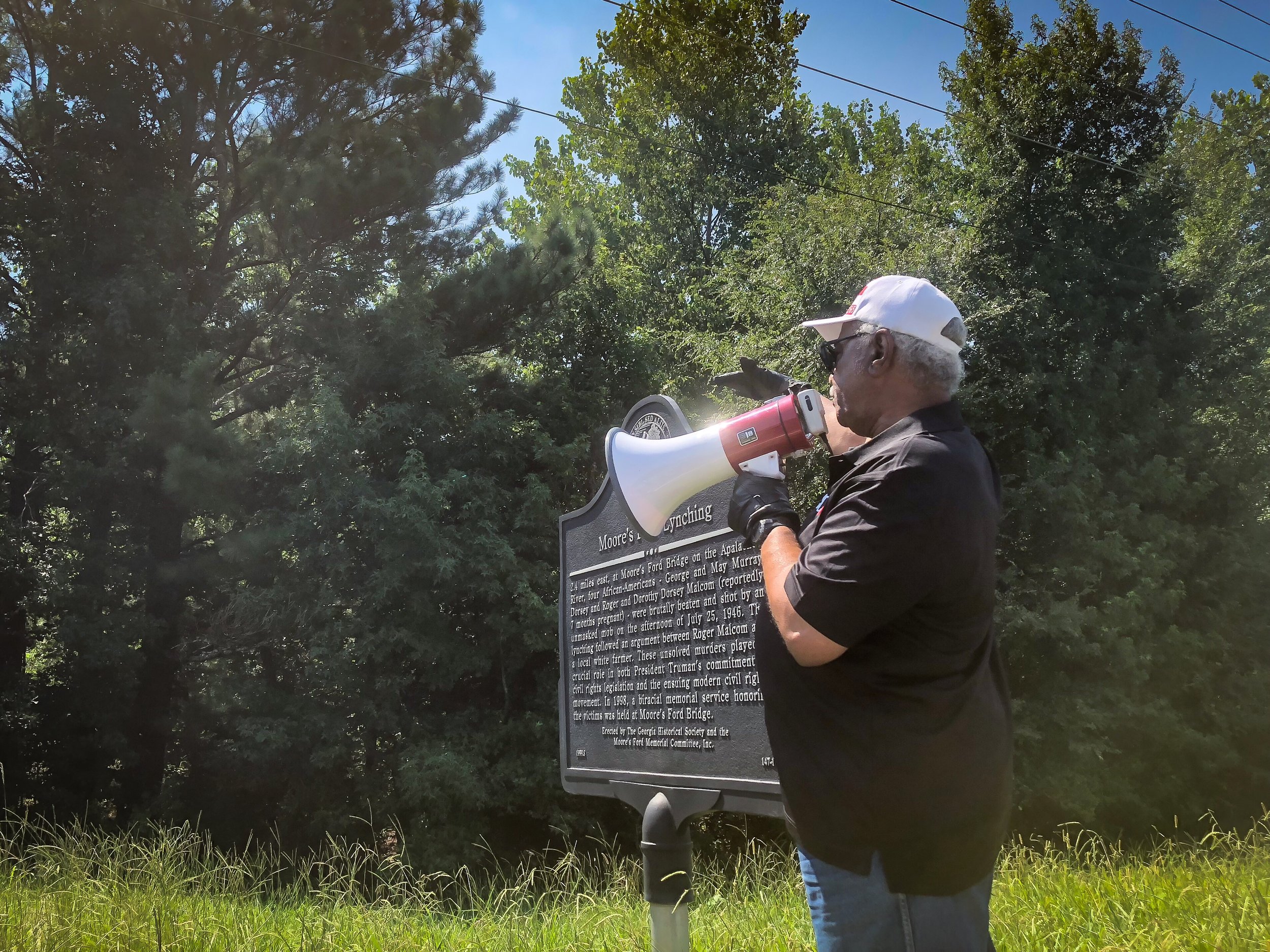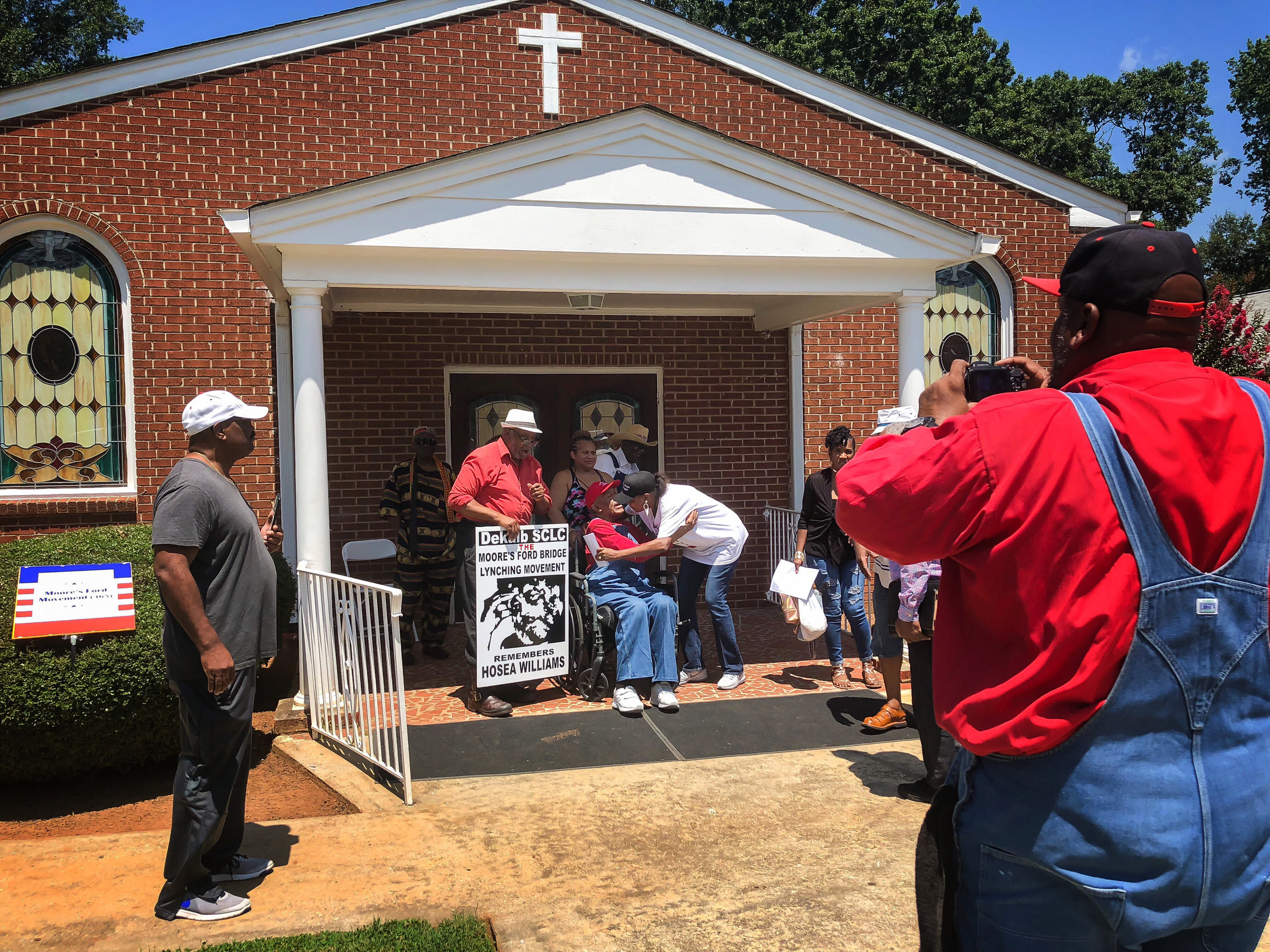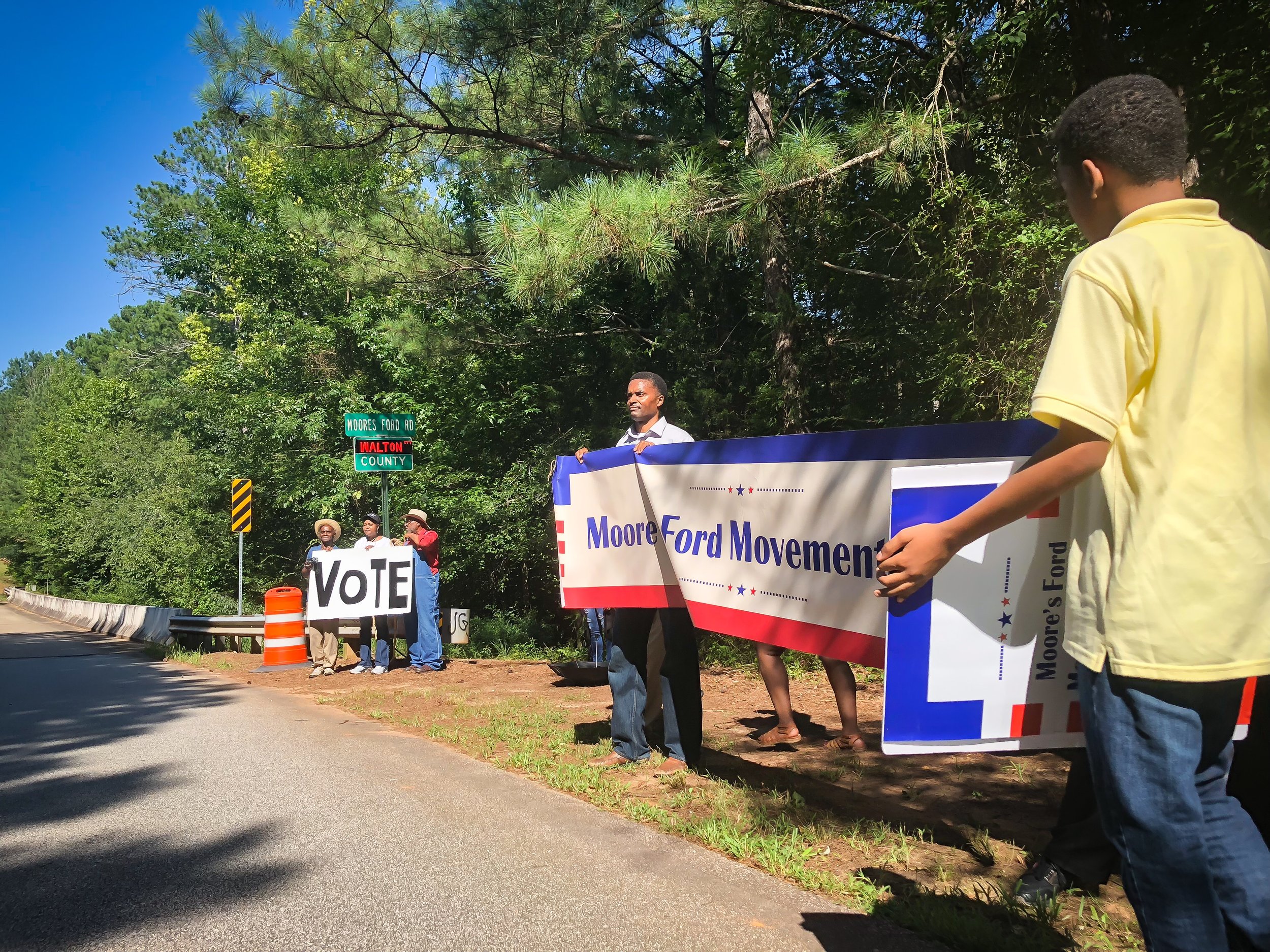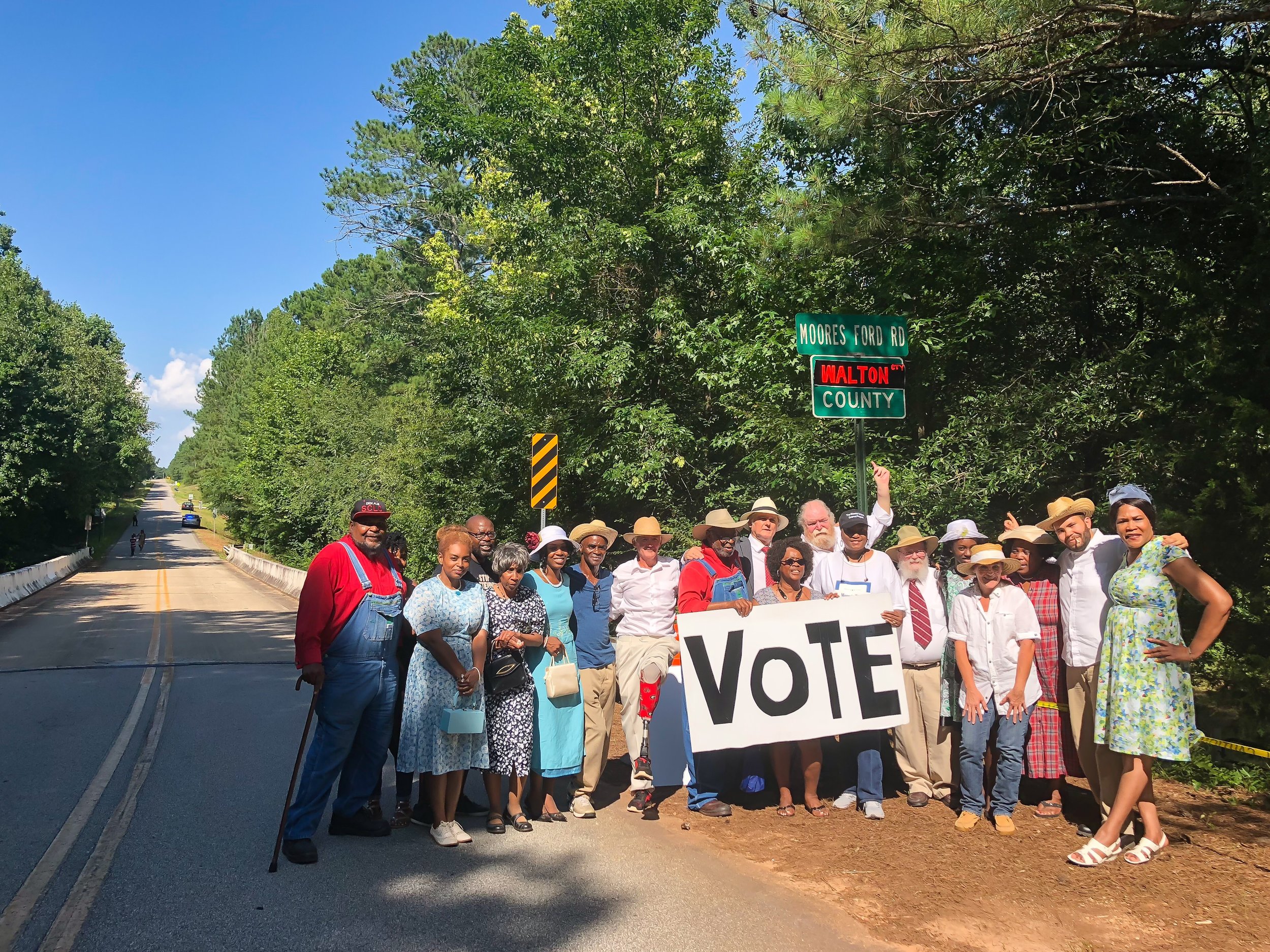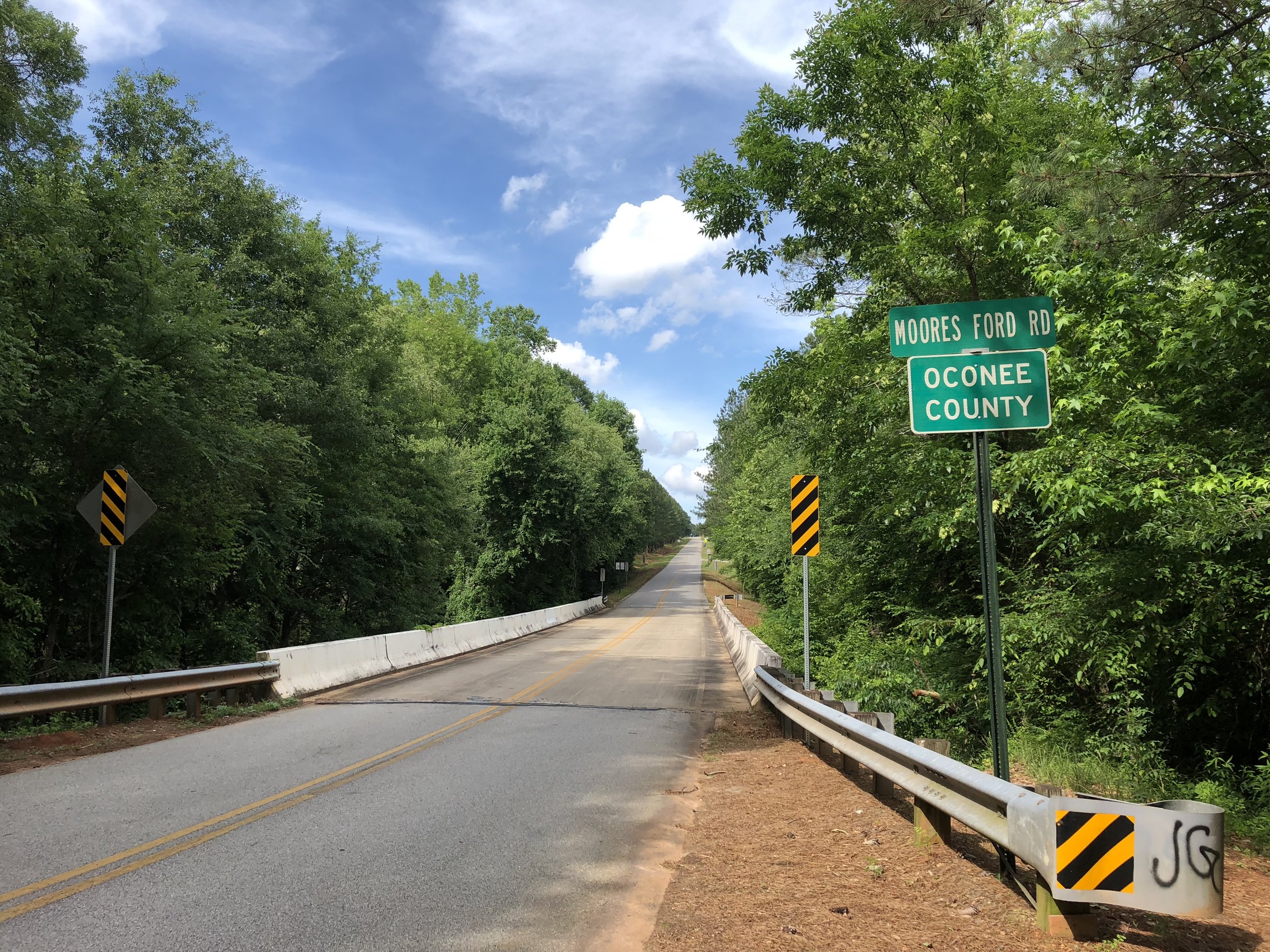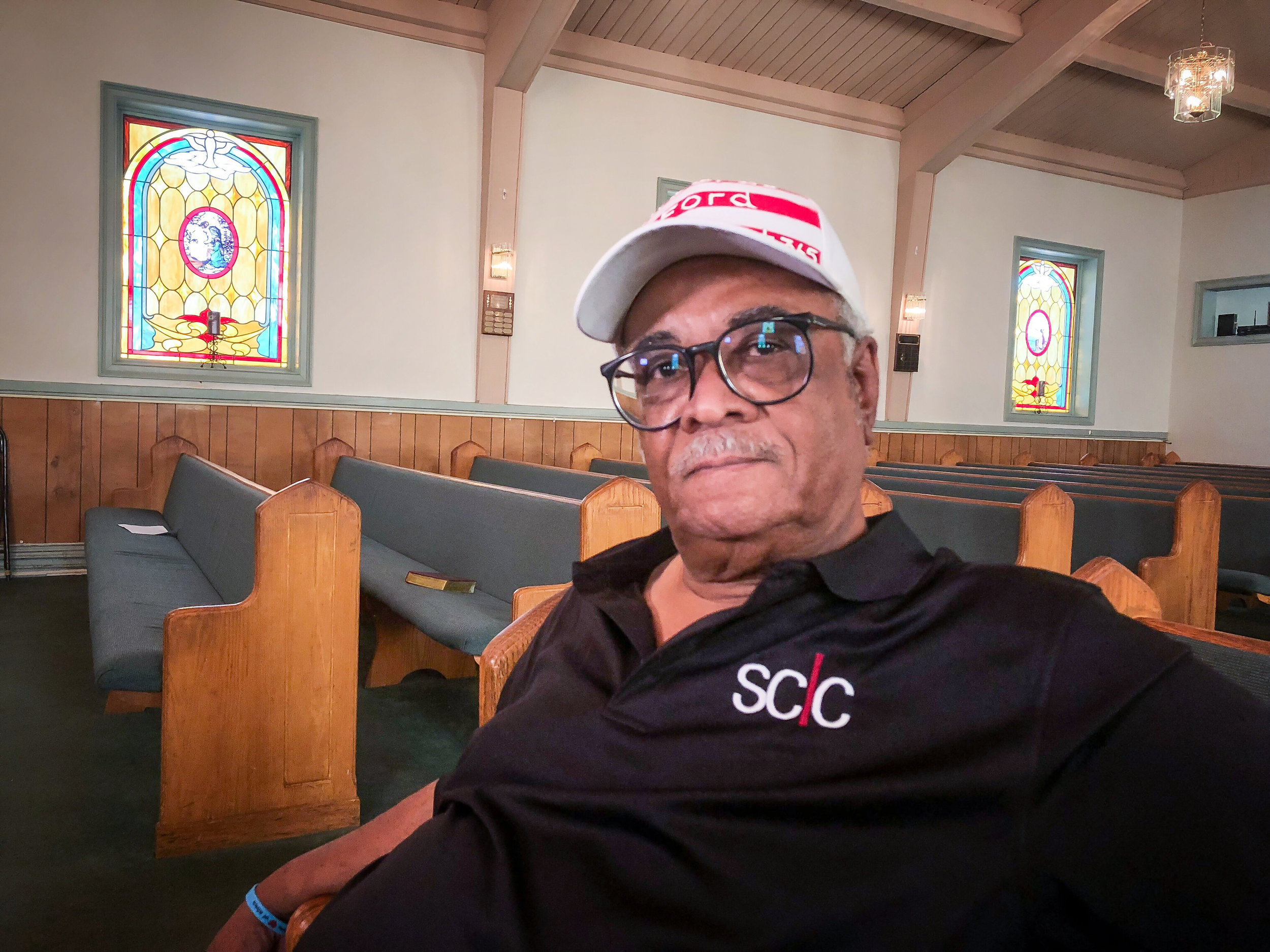 July 27-28, 2018 – The last mass lynching in the United States occurred on July 25, 1946 outside the city limits of Monroe, Georgia, on the border between Walton and Oconee counties. Following months of an FBI investigation and grand jury testimonies to name members of the lynch mob, the killers were not identified nor convicted. Each year, on the third Saturday of July, the Moore's Ford Movement 365 organization lead by former Georgia state representative Tyrone Brooks, leads a day-long event including visits to the grave sites of the victims and an actor-lead re-enactment of the series of events that culminate in the lynching at the Moore's Ford Bridge. The purpose of the event is to honor the victims (Roger Malcom and his wife Dorothy Dorsey Malcom, and US Army veteran George Dorsey and his wife Mae Murray Dorsey), and to raise awareness in the continued search for justice.
Hover over images to view captions.